We imagined what a typical day in TRX would look like.
You're in the MRT on your way to work in TRX. The train moves across the city, before you disembark at the Tun Razak Exchange station, Kuala Lumpur's dedicated financial district.
The MRT station, an interchange between two lines, is bustling with morning commuters – some 20,000 commuters passing through it every hour. Rush hour commuters, business executives, students, retailers and shoppers converge for the daily business. The MRT Plaza itself an awe-inspiring sight, with the Signature Tower in the background and a stylish retail mall next to it.
An escalator takes you up, and you walk to the TRX's central park, a green lung in the middle of the district, surrounded by cafes and restaurant.
Amidst the buzzing office-goers, you watch joggers enjoy their morning cardio while families cycle around the urban park, nestled in the middle of this financial district.
After a stop for some coffee to fuel the day, you walk into one of the sleek office blocks in TRX - prominent global financial institutions all in one location.
At close of business, you make a stop at The Exchange lifestyle mall for some retail therapy, and enjoy the rest of the day in Tun Razak Exchange.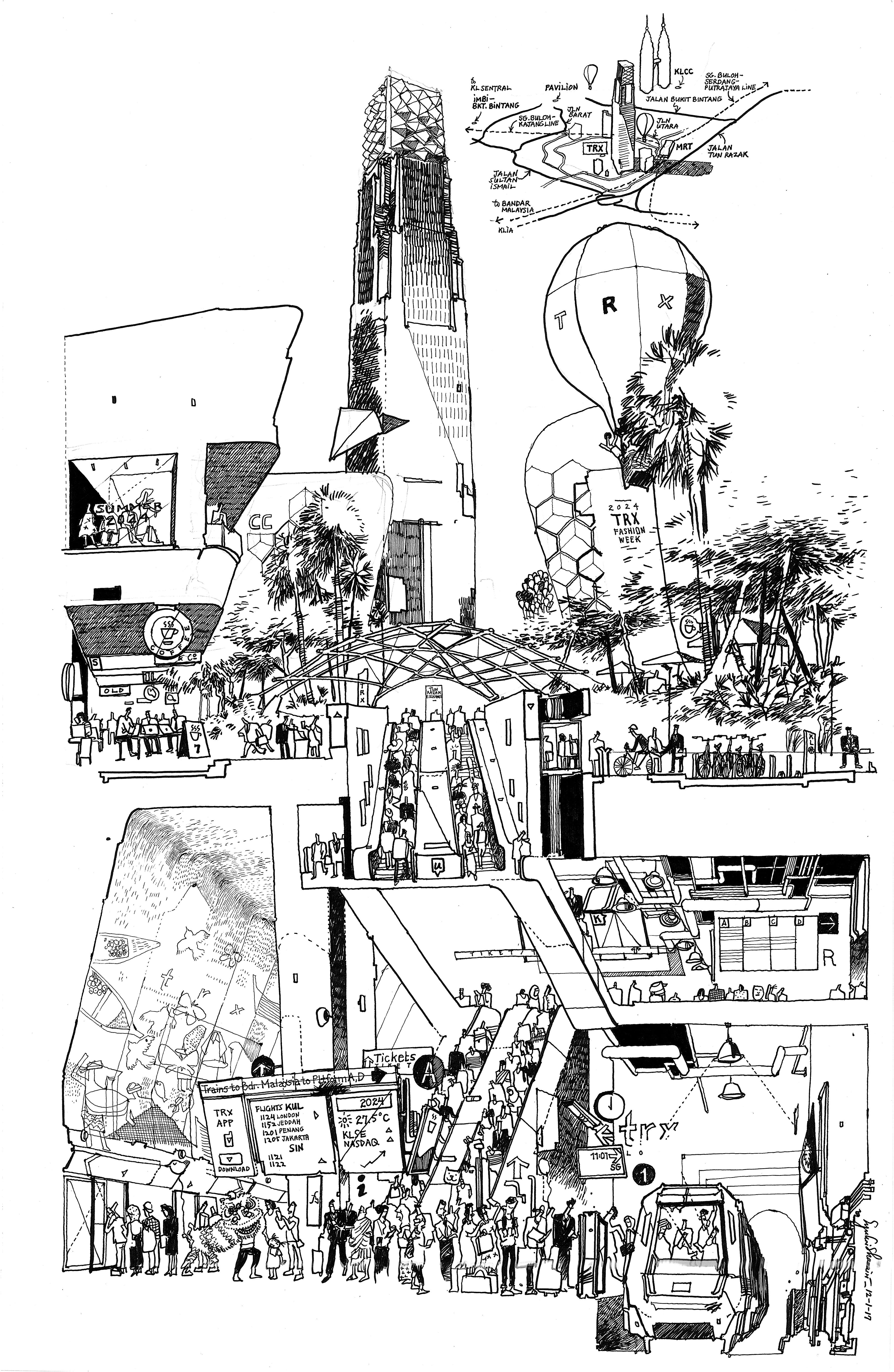 *artist impression only
Sketch by Syukri Shairi