From Europe to Asia, the role of the construction hoarding has expanded to include a space for creativity. A hoarding is no longer just a barrier set up between a construction site and public space. It is now multi-functional; for advertising, for brand recognition, for art, but its primary role as a protective barrier to keep people safe, will always remain.
Hoardings are often set up in highly visible locations, especially when cities undergo redevelopment. Leaving it blank is a missed opportunity as it can be used as a platform to enliven an area or position a product and messaging in a non-intrusive way.
Gone are the days where hoardings were plain-looking wooden boards or metal panels. Now, developers and marketers view it with potential, and they do not restrict its size and form. When done right, it can have a high impact on the brand and attract interest. It can also create excitement and peak the public's curiosity on what is to come.  
Let's take a look at some of the most eye-catching hoardings from around the world:
At Shepherdess Walk in England, a group of writers took part in a 'relay' poem by having writers take turn penning one line at a time. The line would be featured on the hoarding and change on a monthly basis by filling a set of holes to form letters. The empty holes also allow the community to interact with the space by taking a peek of what's behind the hoarding.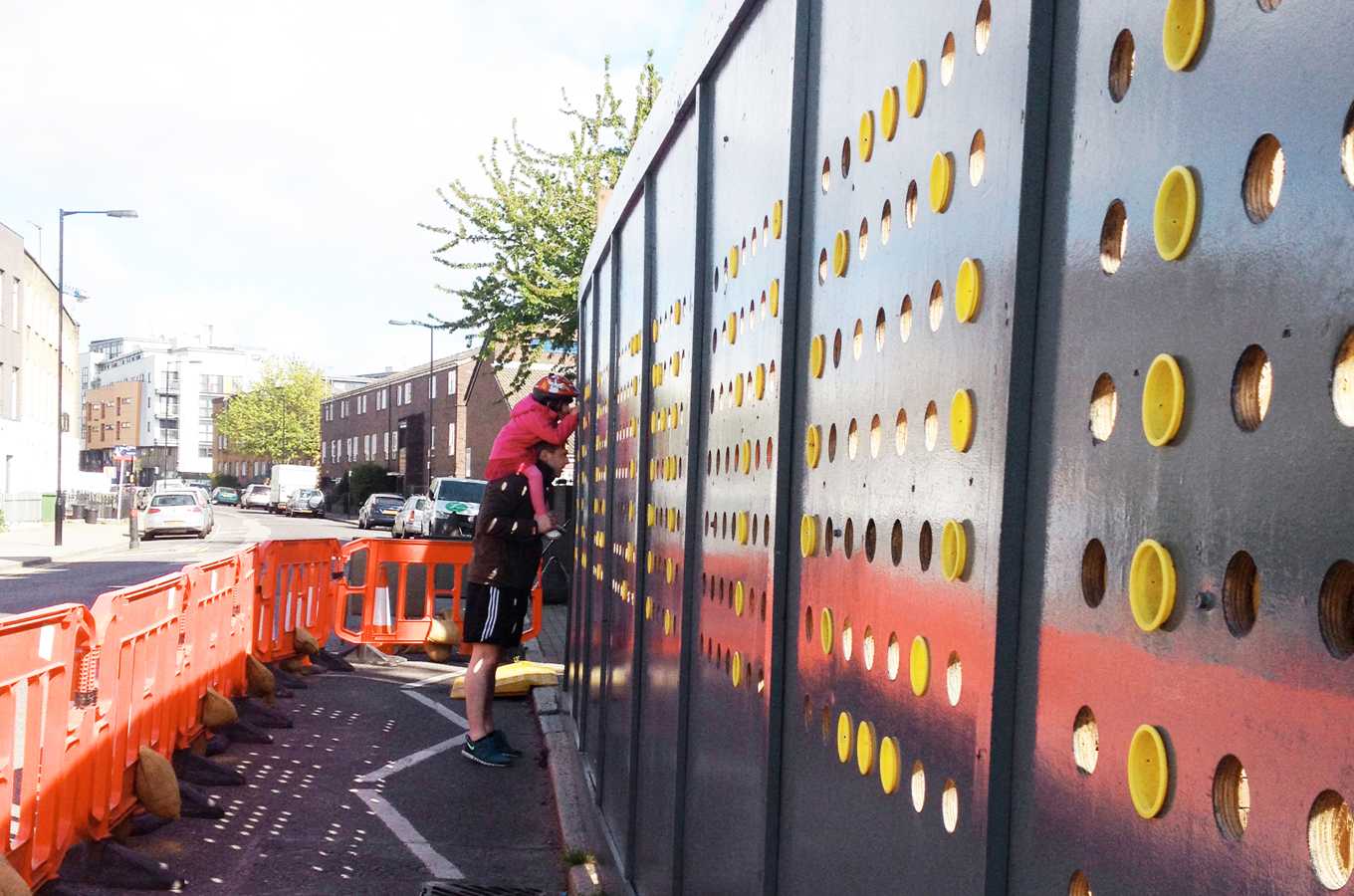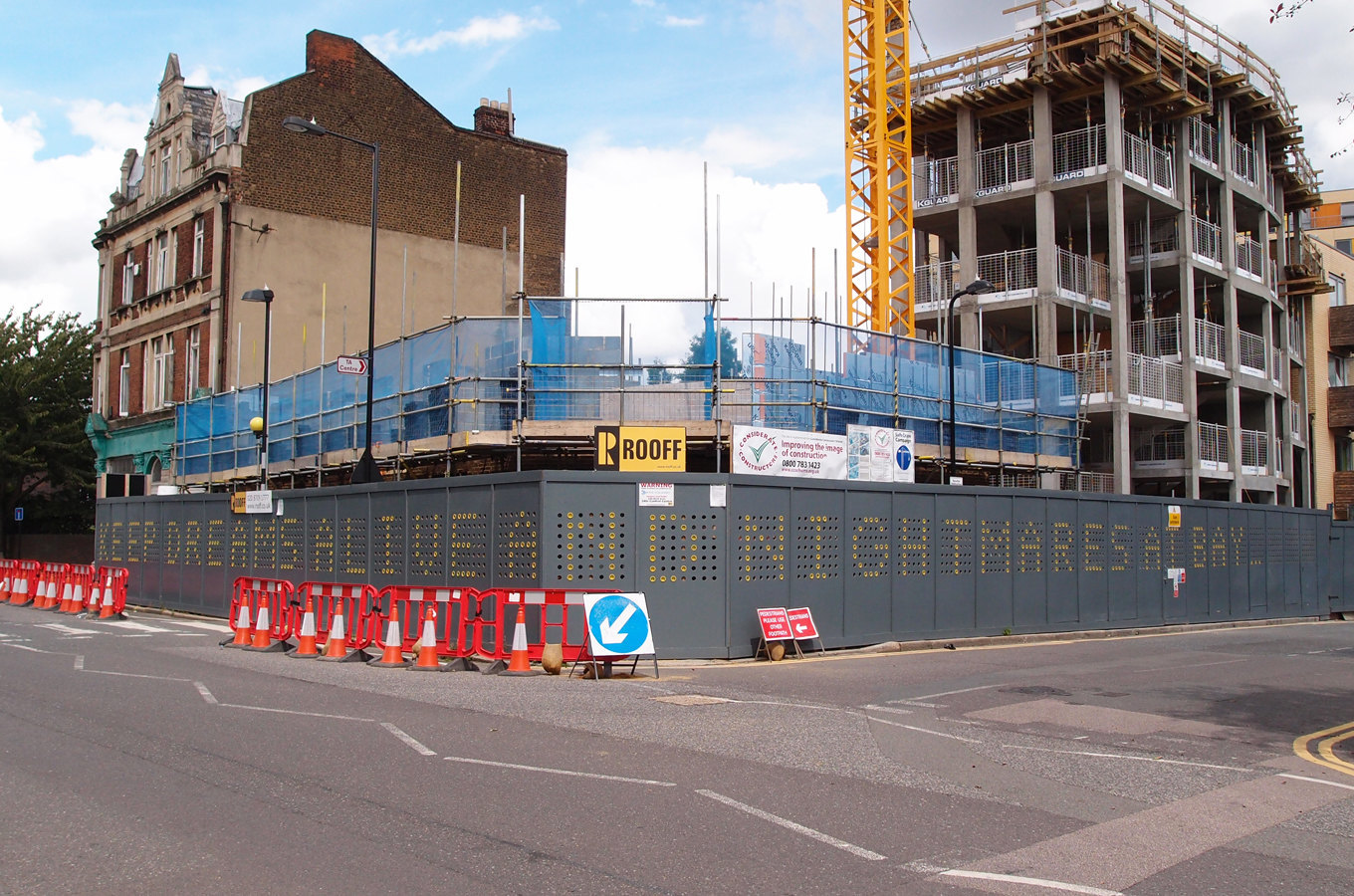 Photo Source: https://solidspace.co.uk/projects/shepherdess-walk-hoardings/
In Shanghai, the International Trade City installed an advertising hoarding with live plants, promoting eco-friendliness and sustainable living, in line with the city's green initiatives.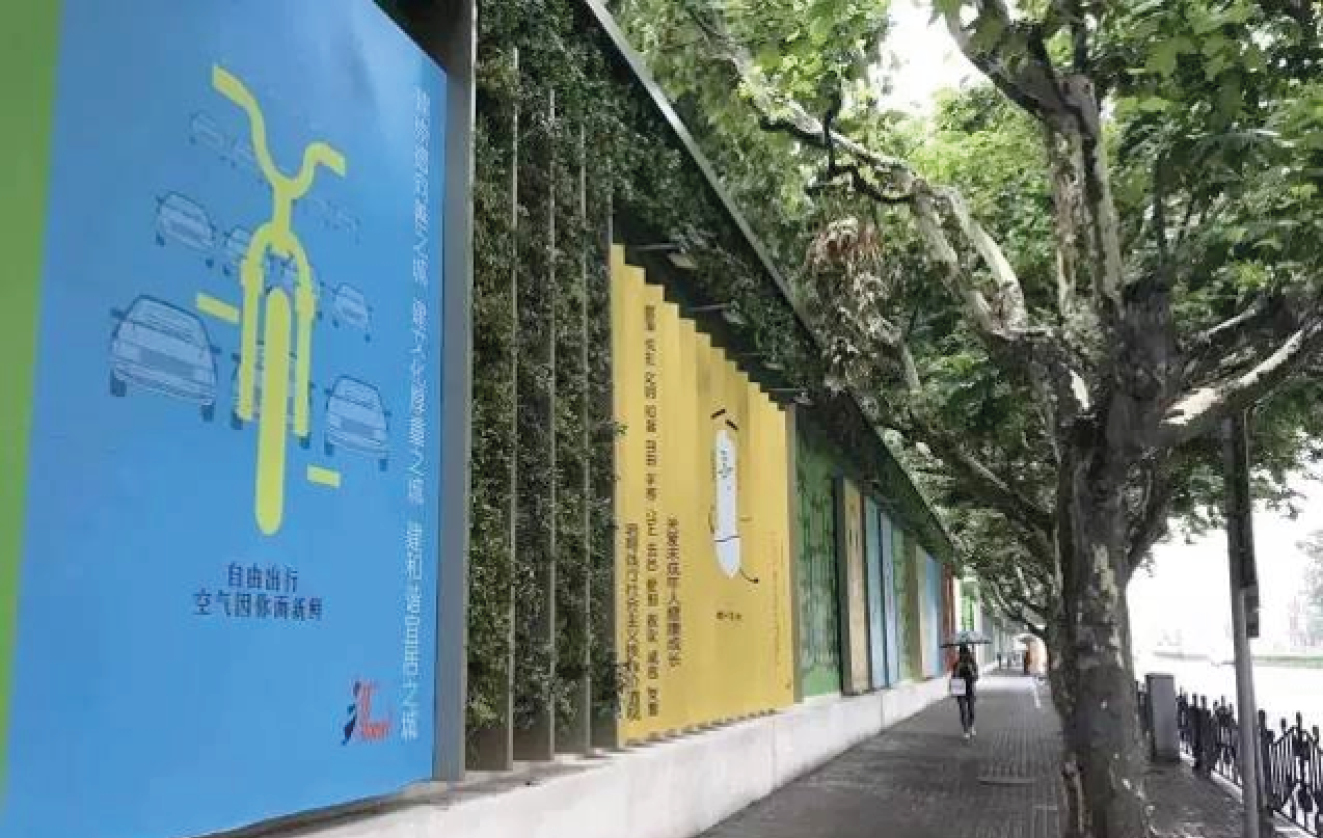 Photo Source: https://www.lead8.com/news/shanghai-itc-hoarding-wins-creative-advertising-award
While a building in Paris was under renovation, artist Pierre Delavie designed a printed canvas that was wrapped over the structure's façade, making the building seem like it was melting.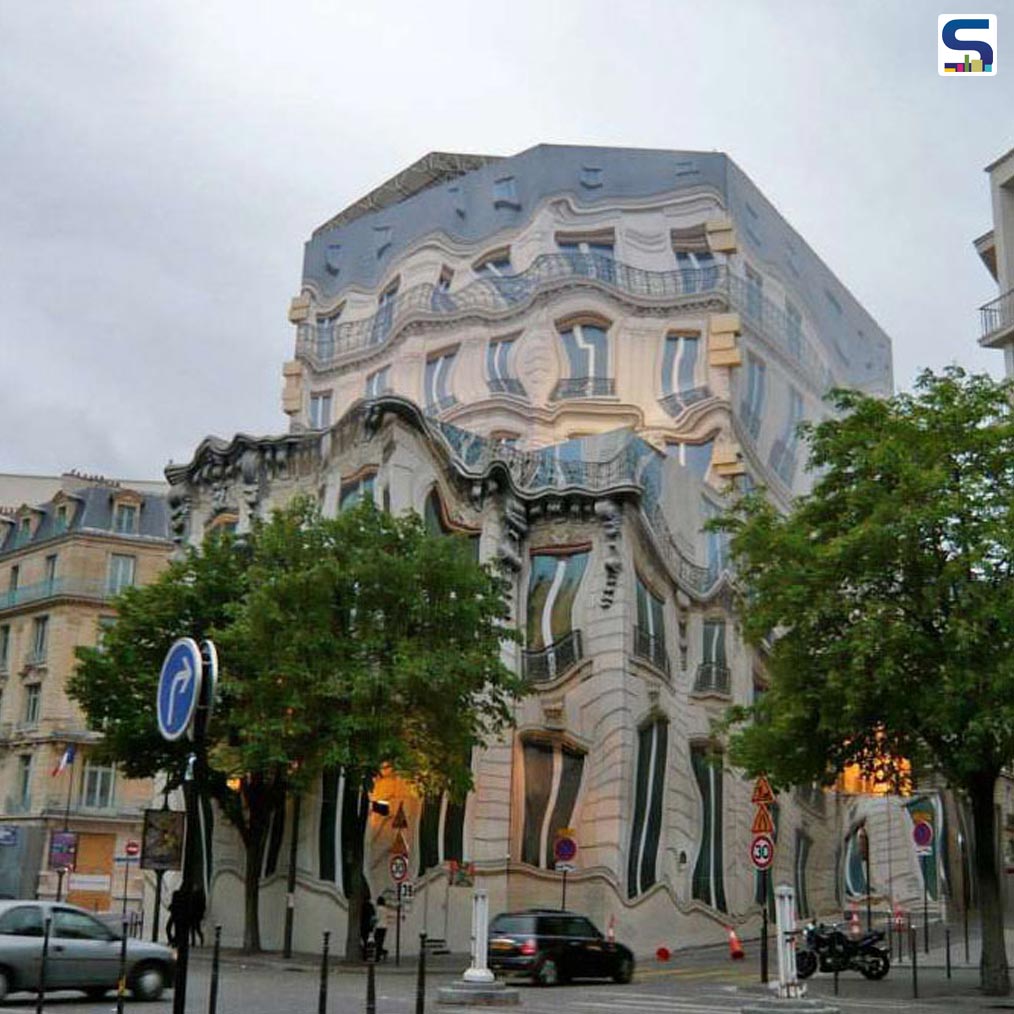 Photo Source: https://www.surfacesreporter.com/articles/31003/melting-building-at-39-avenue-george-v-in-paris
When Christian Dior's flagship store in New York underwent construction work, they placed a large 3D hoarding in the style of a handbag, creating quite the spectacle.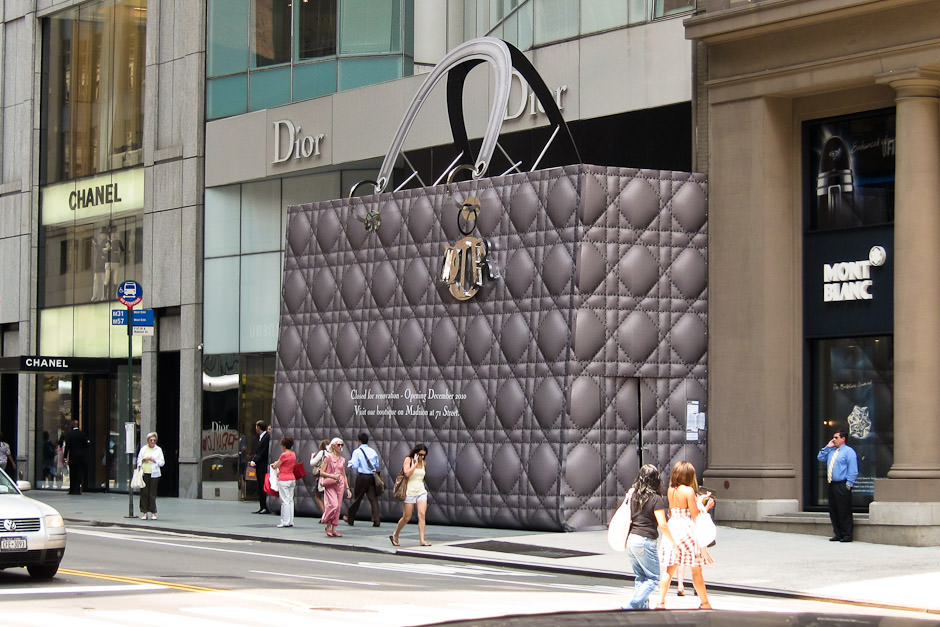 Photo Source: https://joshmadison.com/2010/07/28/large-purse/
In London, Harrods became the talk of town when it installed 3D hoarding in the form of a bank vault, complete with light fixtures. The public were able to sit on benches placed in front of the backdrop of Harrods' regal gold and green hoarding.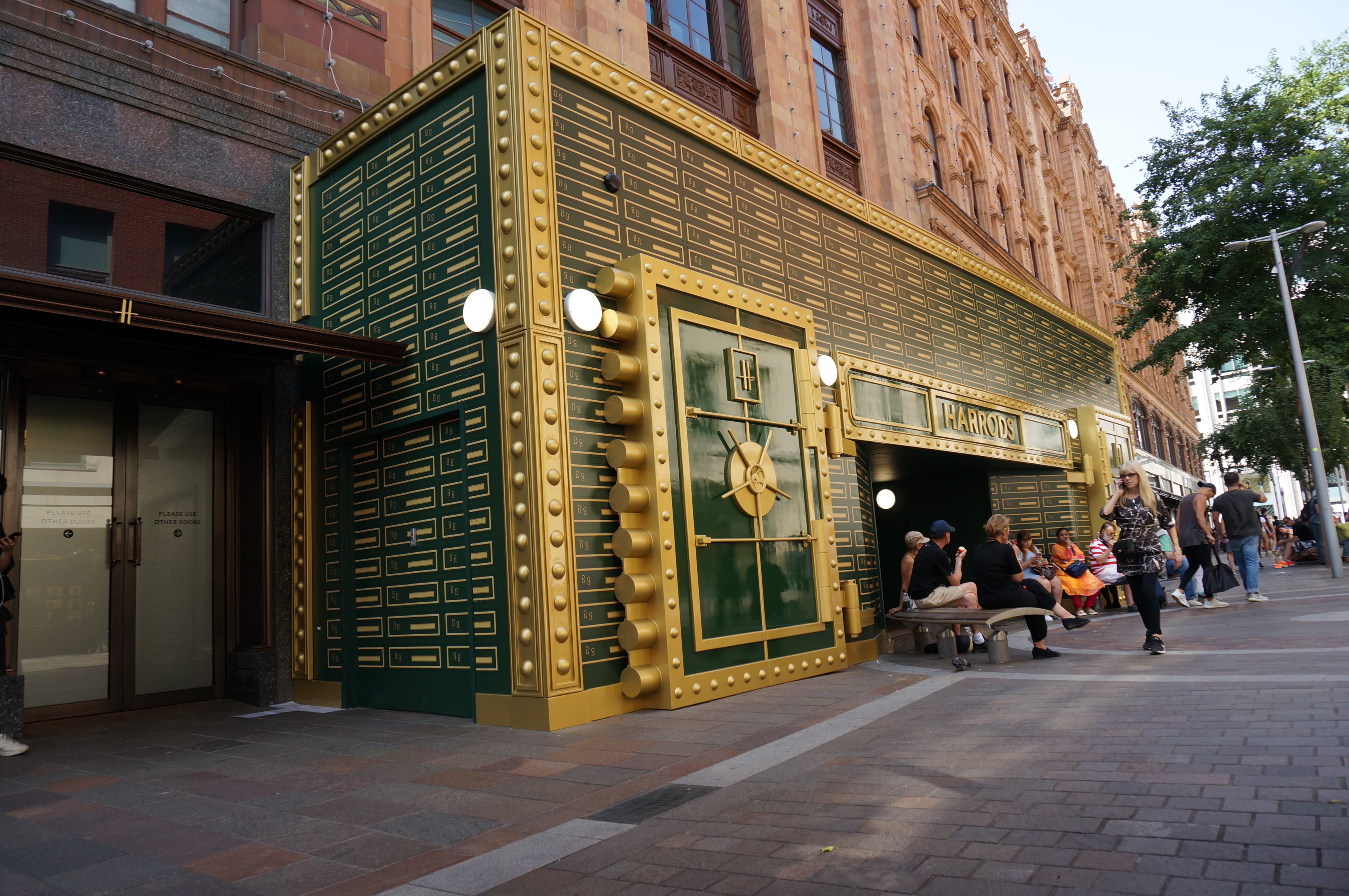 Photo Source: https://www.presson.co.uk/case-studies/harrods-vault-case-study/
The city of Sydney initiated a creative hoarding programme in response to the community's demand for street art. This improved the visual impact of construction sites and also created opportunities to showcase the works of artists in high footfall locations.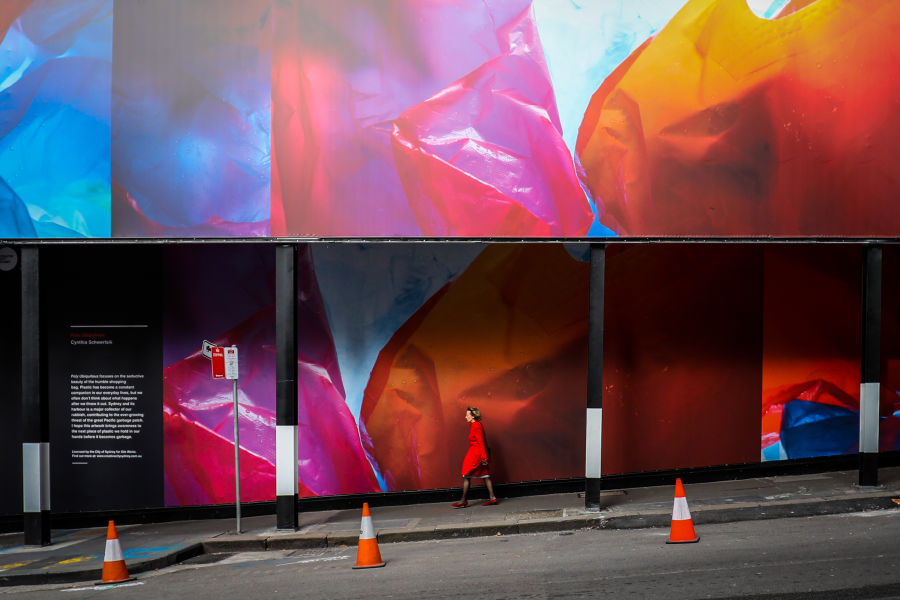 Photo Source: https://www.maxinesniderinc.com/blog/general/the-creative-hoardings-program/
The series of photos reveal the different shapes and styles a hoarding can come in, and more importantly its impact to the public space.
TRX is organising a hoarding art competition for the temporary hoarding that will be installed for the completion works of Raintree Plaza. Themed 'Urban Tropical Paradise', the competition is open to public and the winner will have their design featured on the hoarding throughout the construction period.
Join us in making our public realm exciting and vibrant, through art and hoarding for the public to enjoy.
For more information on the Hoarding Art Competition, visit https://www.trx.my/city/make-your-mark-trx-hoarding-art-competition-2021