TRX//MyCity
Photo Gallery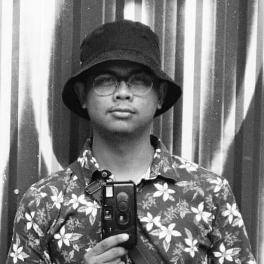 31-year-old Amirul was born in Tangkak, Johor but spent his life growing up in Balakong, Selangor, where his passion for taking pictures found its way to street photography.
Driven by his passion to explore various aspects of photography, Amirul looks to discover the various techniques and devices,  delving into film cameras ranging from SLRs and various rangefinders.
"I love photography when it rains in Kuala Lumpur. The weather in KL gives me the creative spark to photograph the street in all sorts of conditions. Apart from that, Kuala Lumpur has diverse cultural ceremonies and events across all races and religions. This gives me even more opportunity to document and learn more about our Malaysian heritage." – Amirul Johari
Amirul has a Bachelor of Engineering (B.E) Computer and Communication System along with multiple accolades under his belt as a Ricoh GR Key Opinion Leader for the year 2019-2020.